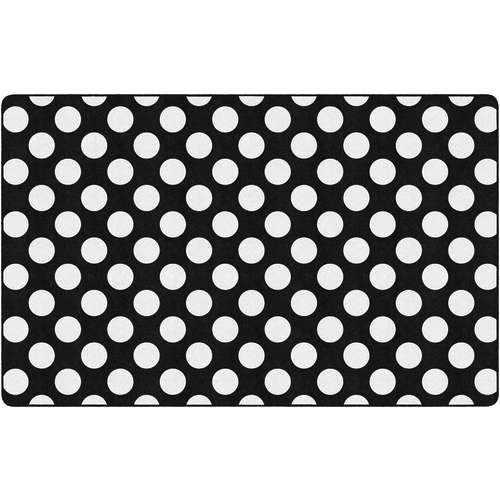 ---
Product Media
 
Schoolgirl™ Style Simply Stylish Black & White Polka Dot Carpet, 5' x 7'6"
Product Number: FC-CA1999-28SG
Simply Stylish was designed to connect a garden world to your classroom. Created with a calm background of whites, blacks and greens, natural elements are the focus in this space. This collection welcomes a classy and warm environment into the classroom, while the pops of succulents will be sure to spark children's imagination.