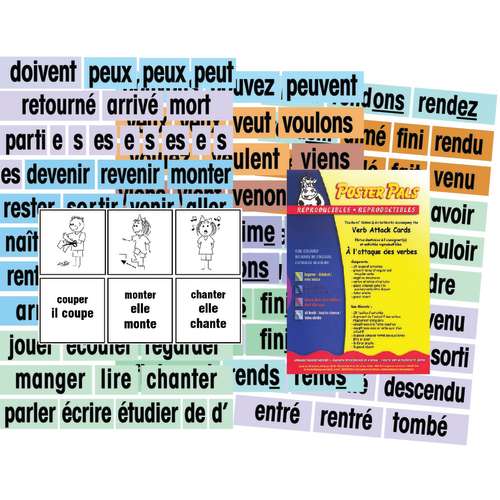 ---
Product Media
 
Laminated cut-ups. Help your students take a big step to fluency. Boost their ability to conjugate verbs and form sentence structures.
• 159 cards in total.
• Build the présent, passé composé, futur proche and passé récent tenses.
• 9 pronouns, 3 regular and 8 irregular verbs
• 16 verbs requiring "être" for the passé composé,
• All infinitive forms of the verbs and their past participles.
• Available in French or Spanish.

You also receive all the cards in reproducible format along with activities to reinforce the concepts presented. 46 reproducible pages in all.
• Each student can have their own set for individual practice.
• Teachers' notes and suggestions included.